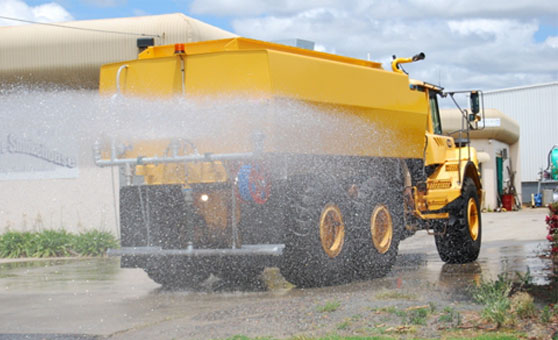 Welcome to WACME
"We Supply and Manufacture a Diverse Range of Water Pumping Solutions Australia wide."
---
WACME Pty Ltd is an Original Equipment Manufacturer (OEM) of a wide range of water pumps, water tank trailers, and other water-related products for mining, construction, agriculture, and industrial applications. With many years in the pumping industry, our team of water pump and tank systems specialists is able to formulate, custom-design, and manufacture a diverse range of the most reliable water pumping solutions to supply and meet all of our clients' needs Australia wide.
WACME Pty Ltd is the designer and manufacturer of the WET1™ range of tanker water pumps, hose reels, spray equipment and water tankers. Our range of WET1™ products give our clients the assurance of high quality and reliable water pumping solutions for various businesses and industries. From concept to completion, we make sure that we have full compliance to ALL OH&S protocol, giving the guarantee that all of our clients' specifications are met.
We are the supplier of a wide range of high quality and durable water valves, hoses and fittings. We also design, manufacture and supply custom-built pump and tank systems to meet specific needs.